Landscape Design is a creative process that brings to life the dreams of homeowners. Each homeowner has a unique vision for their property and with the help of an expert landscape designer, this vision can be brought to life. The first step in the process is an on-site assessment to understand the client's vision, lifestyle and requirements that will give you a clear idea of what is needed.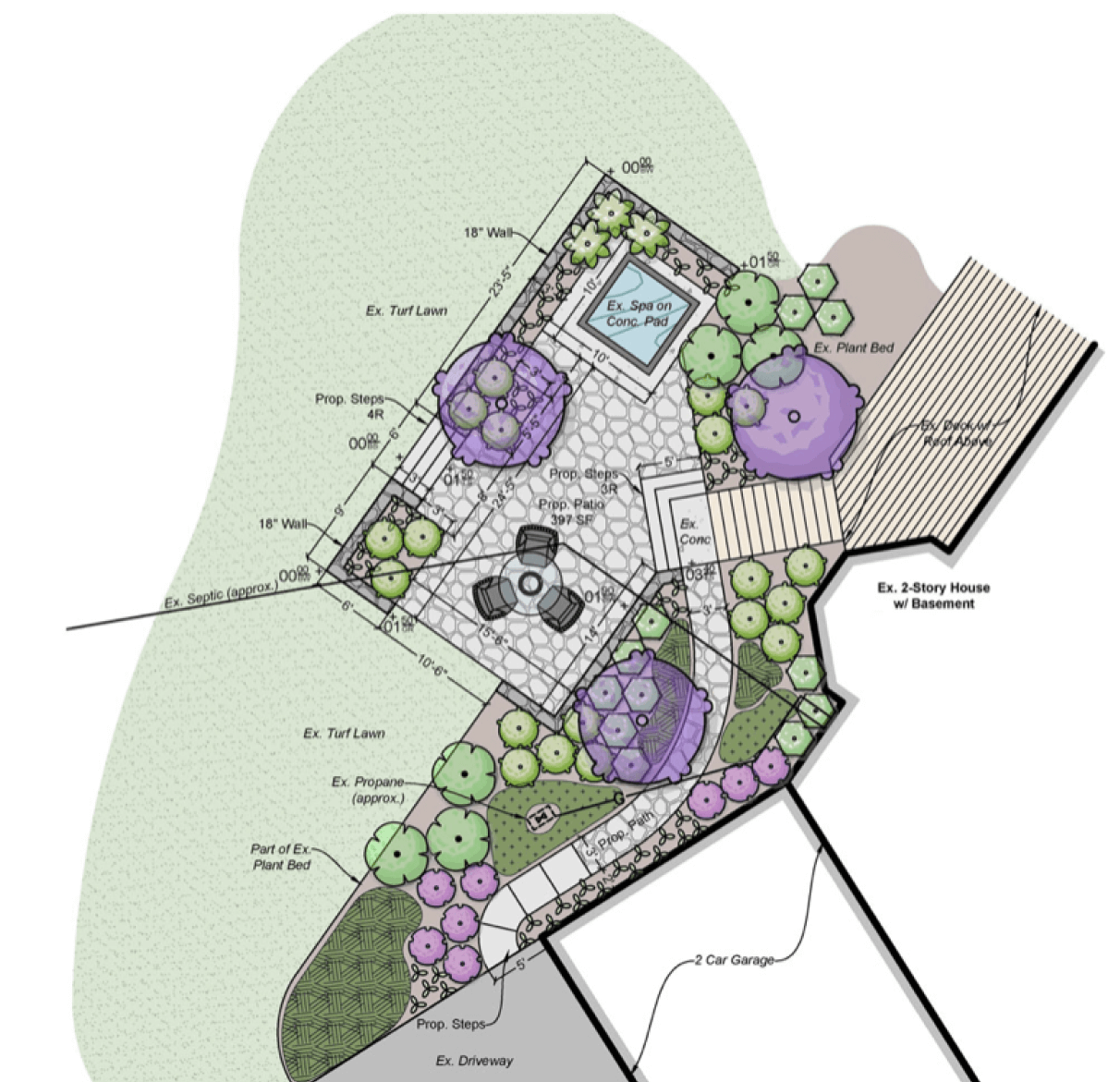 Your Outdoor Space Reimagined
Whether you've got 3 acres to work with or an intimate patio space, we've crafted our process to make sure our designs maximize the potential of your space. Scroll below to learn just how easy our process is.
OUR SIX STEP DESIGN PROCESS
Our process is the same for every client. It all starts with a discovery
consultation to get an understanding of what you are looking for in your new
space.
First, we will schedule an on-site meeting with our design team to discuss your
upcoming project and listen to your needs, requirements, and budget for your
project.
STEP 2 - PROPOSAL & DEPOSIT
After the consultation, we will send you a design proposal based on your new
project along with a deposit amount to secure our working with you.
After you submit your deposit, we will have our design team build out the base
model of your home and existing exterior space. During this time we will also
schedule a Zoom video call with you to go over early concepts & inspiration for
your new design.
This is where the magic happens and we begin designing your new luxury,
outdoor space. Every conversation we've had with you will be taken into
consideration as we create the best design possible for your space.
Once your initial design is completed we will hop on a zoom call to give you a 3D,
virtual tour of your new outdoor space. During this call we will discuss any
revisions you would like us to make to the design (and we might even make a
few changes live).
STEP 6 - DESIGN FINALIZATION
Finally, we will apply any revisions you requested to the design, and create the
proper documents to send over to your construction team. Now the build-out of
your new private resort design can begin!
We're proud of our most recent projects.
Check out some of our landscaping projects below to get inspired on what is possible when you work with Applewood Landscaping.